PREVIOUS GIGS INCLUDE:
Boston Sings A Cappella Festival (BOSS), performances at the Beacon Theater, Boston Symphony Hall, "Sing It On!" publicity events for POP TV, The Bardavon Opera House, the Vassar Brothers Medical Center Annual Diamond Gala, Private Christmas Parties (business/social occasions), performances for the Coast Guard, and various performances at other Colleges and Universities, most recently University of Vermont, as well as various gigs for Vassar Admissions and other on-campus organizations, charities, and events.
THE VASSAR DEVILS...
...are known for our tight harmonies, polished sound, complex arrangements, and infectious sense of fun. Our diverse, constantly growing repertoire includes every genre of music imaginable, from pop hits, to indie ballads, to classic rock, to sexy jazz, to Beyoncé (and even some original music written by our members!). In addition to performing a number of informal concerts for the Vassar community, every year the Devils hold a winter final concert and spring final concert. We also just finished recording a professional studio album, Coming Alive, released in May 2017! We sing, we laugh, we love, and then we sing some more!
The Vassar Devils were started in the fall of 1987, and are now one of six co-ed a cappella groups at Vassar. The group was formed when two members of a different campus a cappella group fell in love and, forbidden by their group to be together, split off and formed their own group.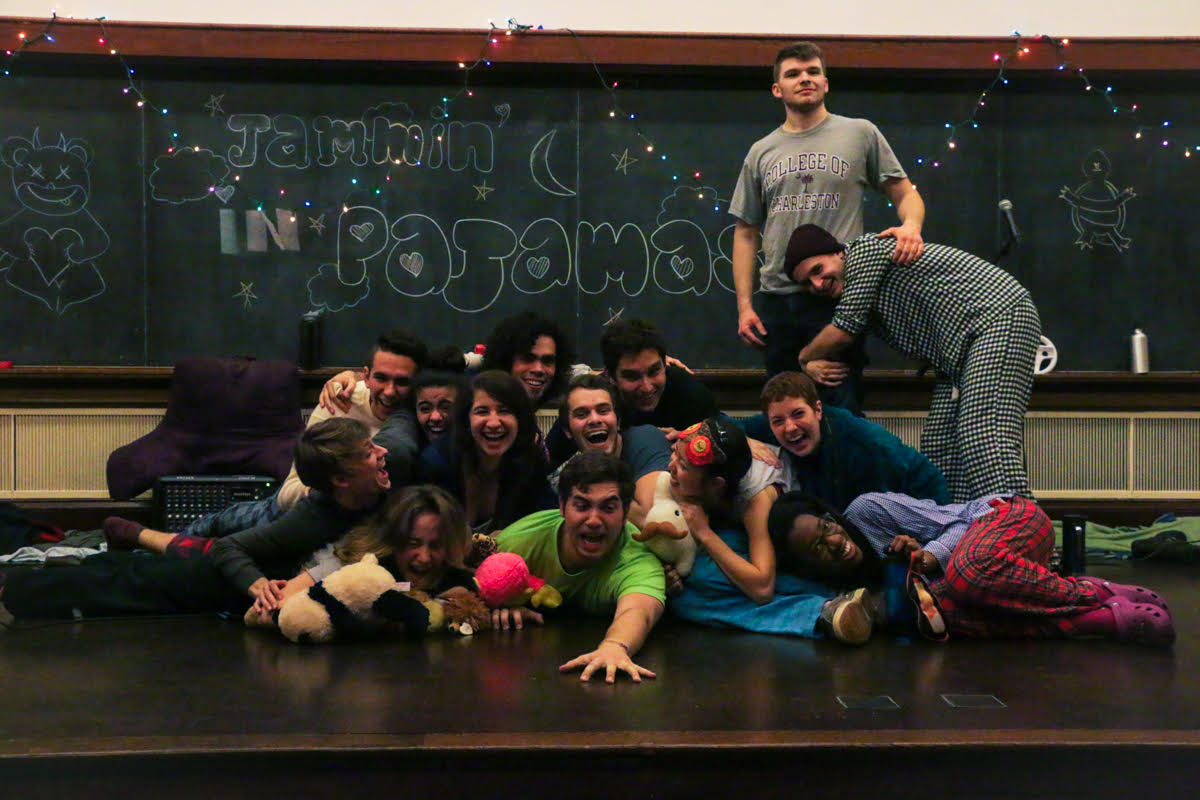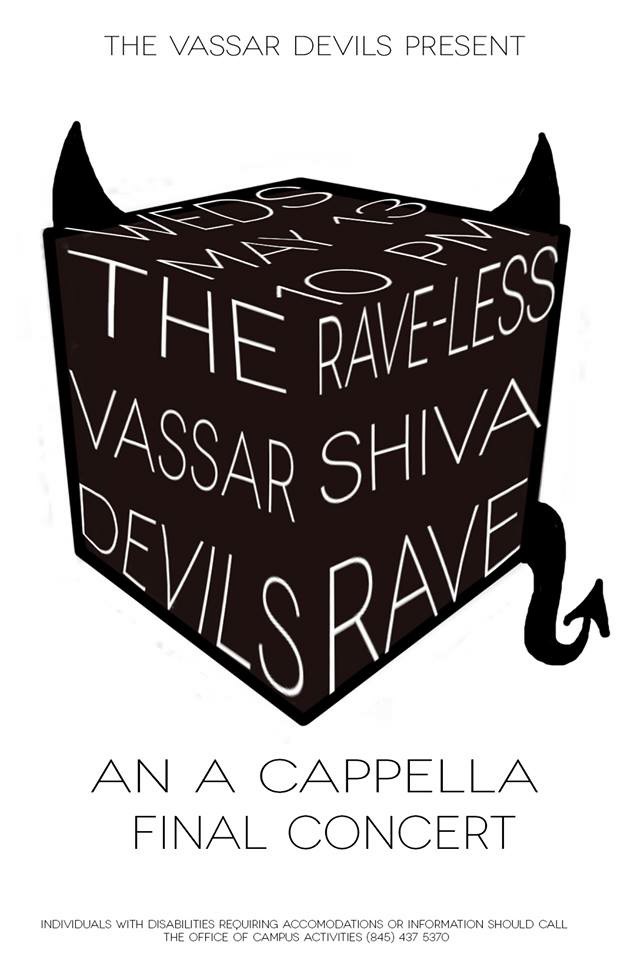 2017 Highlights
Performance for Sing Out for Shelter in Washington D.C. to raise money for the homeless
Northeast Tour with performances throughout Connecticut and Massachusetts ending at Northeastern University
2016 HIGHLIGHTS
Opening for Overboard at NE Voices Festival
 
2016 Berkshire School A Cappellapollooza
☆ 1st place
California Tour with performances in San Francisco, Carmel, Los Angeles, and Orange County
 
2016 Boston Sings (BOSS) at Somerville Theater
☆ 1st place ☆ Best Arrangement ☆ Best Spoken Word ☆ Most Nuanced Performance
2015 Highlights
Find Your Voice: An Original A Cappella Songwriting Competition
☆ 1st place - this coming year we will get to collaborate with The Exchange, Tat Tong, and record an all-originals EP
☆ 2nd place ☆ Best Arrangement for the Entire Set ☆ Best Choreography for the Entire Set
☆ 1st place ☆ Best Arrangement for the Entire Set ☆ Best Choreography for the Entire Set
Competed at 2015 ICCA Finals at Beacon Theater, NY

Performance at White House for President Barack Obama and the First Lady, Michelle Obama